Medical Studies on Melatonin – Pregnancy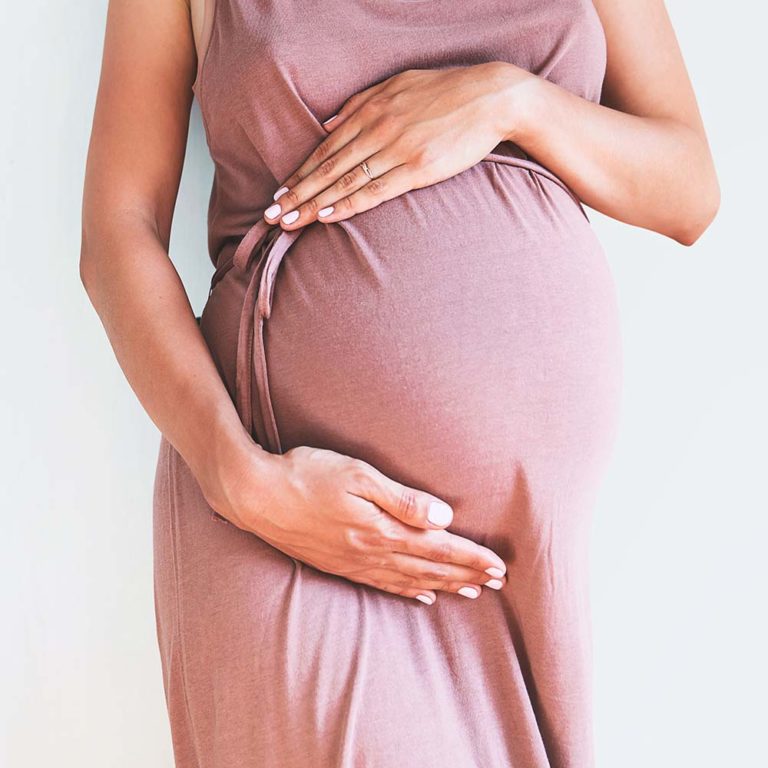 Melatonin is essential for embryonic and foetal development because it has different functions for the unborn child, which only receives the mother's melatonin directly via the placenta. If the mother's melatonin production is impaired for whatever reason, this can also have an impact on the unborn child.
The placenta as the main supply channel
The placenta plays an extremely important role during pregnancy as it is the main supply channel for the child. If there are complications during the pregnancy, the placenta is usually expected to be involved somehow – sometimes with dramatic consequences for the mother and child, for example pre-eclampsia. A sufficient supply of melatonin from the mother can help here.
Melatonin for pre-eclampsia
Older studies have observed that women with pre-eclampsia exhibited substantially diminished melatonin values compared to healthy women. The placenta of these women also showed a low melatonin level and was therefore exposed to toxins. The anti-oxidative effect of melatonin allows it to protect the placenta from free radicals, which are toxic in cases of pre-eclampsia, and control the blood pressure of the pregnant woman.
Melatonin supports embryonic development
Melatonin is also a key regulator in the foetal development process. It not only helps the unborn child to form their own circadian rhythm, but also has a direct effect on the development of the nervous and endocrine systems, protects the organs responsible for the metabolism of the unborn, and supports the development of the foetal SCN. If there is a melatonin deficiency, this may partly be the reason behind delayed effects such as ADHD.